Sites

We consider you our partners.
Clinago is a patient-facing platform, managed by Innovaderm, one of the largest independent dermatology Contract Research Organisation (CRO), which has been contributing to clinical research and development for over 20 years. We are continuously looking to partner with research investigators, worldwide, for our clinical studies. Our foremost priority is your success.
As we started our activities as a clinical research site, we understand the related challenges and realities. We consider you our partners and put the emphasis on providing focused support to participating sites so they meet enrolment and quality study objectives. We offer our site partners a variety of studies in different medical conditions, research phases and administration modes.

What's in it for you?
By partnering with us, you will participate in cutting-edge clinical research that may have a significant impact on patients' lives. Additionally, as an investigator you will have access to the latest developments in the field and actively contribute to the advancement of novel therapies.
1
A personalized, hands-on approach that fosters open communication and continued support
2
Tailored site support with advertising material, media placement and personalized recruitment strategies
3
Unique central advertising programs and
expertise supporting online and
other media
4
Easy access to medical monitors for any clinical-related questions
5
Accelerated and flexible contract and budget process. Quick turnaround time on payments
6
Seamless and streamlined selection
process
03
Site qualification visit
Miami Itch Center, University of Miami
Dr. Gil Yosipovitch

My experience with Innovaderm was fantastic!
Innovaderm truly understands the science behind dermatology and cares about research. Unlike many other CROs, the team was able to catalyze the study start-up period of our latest trial thanks to Innovaderm's Academic Site Program.
Florida, USA
Progressive Clinical Research
Dr. Mark Lee

We can always rely on them.
We are thrilled to have had such a longstanding and professional relationship with Innovaderm Research. We know that we can always rely on them to put its central campaign expertise and advertisement knowledge within the clinical research industry to good use.
Texas, USA
The Dermatology Center of Indiana and the Indiana Clinical Trials Center
Scott Guenthner

Outstanding level of support.
Innovaderm Research has truly been a reliable CRO partner to us over the years and has continuously offered an outstanding level of support to our recruitment activities.
Indiana, USA
Innovaderm Research
Dr. Catherine Maari

Seamless and streamlined selection process.
Quick and seamless site selection process with realistic timelines. Open communication fosters mutual trust that allows us to conduct efficient clinical trials.
Quebec, Canada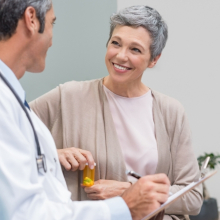 Join our network
of clinical sites and be at the forefront of innovation in clinical research.